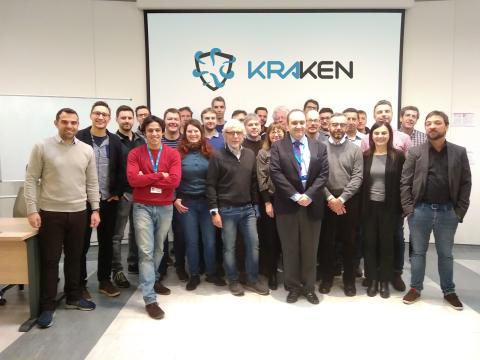 During the 3rd and 4th of December 2019, the KRAKEN partners joined at Atos premises in Madrid for the Kick-Off Meeting. 
The main aim of this project is to facilitate the personal data sharing, brokerage and trading on the internet, but in a privacy-preserving way and returning the control of this data to citizens. 
In order to do so, this project will rely on three main technological pillars: Self-Sovereign Identity (SSI), a set of analytics techniques based in advanced crypto tools and a data marketplace which will allow sharing personal data.