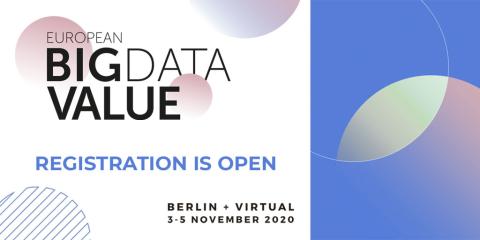 KRAKEN participates at EBDVF2020 session "Privacy-preserving technologies - a key enabler of big data for AI"

Project KRAKEN has participated in the European Big Data Value Forum (EBDVF), which is the flagship event of the European Big Data and Data-Driven AI Research and Innovation community organized by the Big Data Value Association (BDVA) and the European Commission (DG CNECT) held between the 3rd and the 5th of November 2020.
KRAKEN has been presented by Juan Carlos Pérez, Researcher and Project Manager at Atos and KRAKEN Coordinator, and Alberto Crespo, head of Blockchain, Identity and Privacy Unit of Atos Research and Innovation, together with the projects PAPAYA and FENTEC, within the session entitled Parallel Session on Privacy-preserving technologies - a key enabler of big data for AI, which was held on November 4th, between 10:00 am - 11:30 am, online.
These projects have been part of the examples of European research projects presented during the session. During the session, our colleague Juan Carlos Pérez presented the project that aims to give back control of personal data to the users themselves on our trusted and secure data platform, where the use of the Self-Sovereign Identity plays a very important role.
The session addressed privacy-preserving technologies being developed to cope with data protection challenges related to AI applications which crucially depend on large volumes of real-world data.
Did you miss the session? No problem! The EBDVF organizers will publish the presentations to share with all the interested parties who were not able to attend it.
Keep an eye on our social networks, we will let you know when the presentations are available!